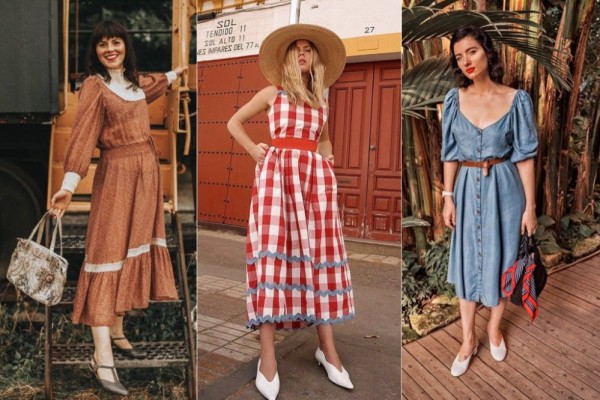 Everyone loves a good party, and for ladies, one of the most exciting aspects about preparing for one is picking out the perfect dress that will leave all eyes fixated on you. The only problem here is that achieving this is not as easy as it sounds.
There are tons of online sites where you can quickly browse through the catalogue and pick out amazing outfits. To ensure you're getting quality, you can visit BritainReviews for honest opinions from other women who patronized these stores.
You know where to buy these outfits, but now the question is what outfit is best suited for the party. Although there are numerous party themes, we'll be giving party wear ideas on four of the most common ones, which are:
90's party
Christmas Party
House Party
Cocktail Party
House Parties
Imagine reading online reviews about dating apps and finally finding someone you can spend a memorable evening with. What happens if your date partner would love to meet and gives you an invite for a house party? How do you go about it? This is a random example, but apparently, people throw parties for motives even more trivial than this.
Although you might get anxious at the thought of planning an impromptu party, you'd be more concerned about what you're going to wear to keep that connection going. The bright side is that house parties are usually casual. Except there's a party theme, you can stay simple. Go for ripped jeans, a maxi, a shirt dress, leather pants, etc.
Also, whilst it's advisable to keep makeup at the barest minimum, make sure to wear an accessory or lip gloss that stands out.
90s Parties
If you're a millennial, you can easily look up some trends on Pinterest. Here, you'll notice that clothes like huge hoops, rock band-themed t-shirts, crop tops, dungarees, and big round shades were popular during this period. For a 90's themed party, you can integrate some of these wears.
Although a majority of these outfits trended more than two decades ago, most of them are still on the fashion scene currently. So, you might even find one or two of these dress types in your wardrobe. By mixing and matching the right pieces, you'll show up looking all fly and chic. Why not throw in an afro wig while you're at it.
Christmas Parties
Christmas is one season where you're sure to receive a truckload of invites. Since it's a celebration that encapsulates the whole year, you'd want to finish it on a high. So, dressing your best can never be overemphasized.
Here, the dress choices are common as they include the usual red, black, or blue lace dresses. Step things up a notch by trying out matching separates, pantsuits, and monochromatic outfits (a popular choice amongst petite women).
Cocktail Parties
Cocktail parties are mostly formal events, so it's common knowledge to avoid the sleazy route and go for classy outfits. For these events, the outfit you can bet on …